We have two locations in Philadelphia, PA
---
Team Thriveworks Philadelphia
1800 JFK Blvd.,
Suite 1404
Philadelphia, PA 19103
---
Grace King, LPC, NCC
Grace King, LPC, NCC, earned a bachelor's degree in psychology at King's College and a master's in clinical-counseling psychology at LaSalle University. Grace has experience working with children, adolescents, adults, families, and couples.
Grace believes that everyone deserves to live a useful and happy life and is therefore committed to supporting her clients in overcoming the obstacles that get in the way of them reaching their full potential and achieving their goals.
Grace's therapeutic approach is eclectic, where she utilizes modalities such as Cognitive Behavioral Therapy (CBT), Solution Focused Therapy and Mindfulness."
Grace has provided psychotherapy for people struggling with depression, anxiety, phobias, trauma, grief and loss, addiction, relationships, anger management, attention-deficit hyperactivity disorder, personality disorders, adjustment disorder, communication, low self-esteem and life transitions.
---
Kristin Jaundrill, LCSW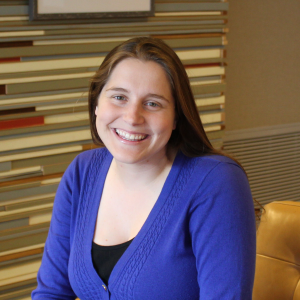 Kristin Jaundrill earned her bachelor's degree from Vassar College and her Master of Social Work (MSW) degree from the University of Connecticut. She has worked as a therapist in community mental health agencies over the past six years providing individual, family, and group therapy to children, adolescents, families, and young adults. She has experience working with individuals from varying ethnic, cultural, and socioeconomic backgrounds and she values multicultural competence in her practice. She is a Licensed Clinical Social Worker (LCSW) in Pennsylvania.
Kristin has provided mental health treatment for various issues, including anxiety, depression, trauma, adjustment disorders, ADHD, behavior disorders and developmental disorders.
Kristin's therapeutic approach is integrative. She practices client-centered and strength-based therapy utilizing treatment models such as cognitive behavioral therapy (CBT) and solution-focused therapy. She has received additional training in Trauma Focused Cognitive Behavioral Therapy (TF-CBT).
Kristin strives to create a comfortable therapeutic environment to support and empower individuals in achieving their goals.
---
Pamela Schade, LPC, NCC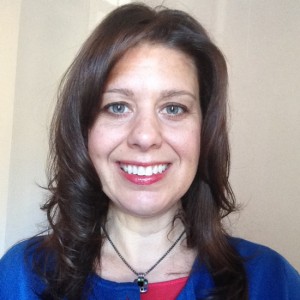 Pamela Schade is a licensed professional counselor in Pennsylvania and is board certified.
Pamela has 17 years of experience helping many people in need (adolescents, adults and seniors) who have struggled with anxiety, depression, relationship issues, addictions, low self-esteem, mental illness, grief and loss, trauma, and anger issues.
Pamela earned her Master of Science degree in Counseling from Texas A&M University, and her bachelor's degree at the University of Louisiana.
Passionate about people, Pamela uses her energetic style, self-awareness, compassion and communication skills to assess and help her clients work through their issues. Pamela has the ability to establish rapport quickly with her clients in part by using her empathetic counseling skills to help them get "unstuck" and make a shift in their life.
Pamela uses techniques such as breathing exercises, boundary setting, self-esteem building exercises, anger management skills, career guidance, solution focused therapy, goal oriented problem solving skills, time management skills, stress management skills and coping skills to balance the stressors from work and life issues.
Pamela has many years of experience being a family therapist. She likes to focus on individual and couples counseling.
Counseling is Pamela's passion! She says:
Why do we have feelings? What is the importance of having feelings? We have feelings so we can connect with one another. Human beings are social beings who need support from the people in their lives."
---
Dr. Johanna Isaacs, Psy.D.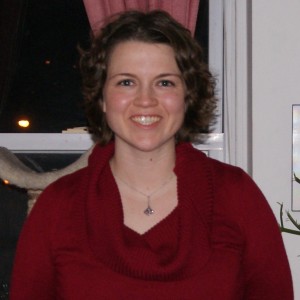 Dr. Johanna Isaacs is a licensed clinical psychologist in Pennsylvania. She earned a bachelor's degree in psychology from the University of Pennsylvania and a master's and Psy.D. in clinical psychology from Widener University.
She has experience working with children, young adults, adults, families and couples in psychotherapy.
Through cognitive-behavioral interventions, mindfulness techniques, and positive life coaching approaches, she has helped people cope with the stress of life transitions, the symptoms of anxiety and depression, and the challenges of learning disabilities, autism spectrum and attention-deficit hyperactivity disorders.
Dr. Isaacs believes that creating a strong therapeutic relationship that is collaborative, supportive, and focused on positive solutions is what leads to effective long-term life changes."
She also has extensive experience conducting psychological assessments for children and adults to determine academic accommodations for schools, colleges, and standardized testing, diagnostic testing for learning disabilities and AD/HD, and IQ and academic testing.
---
Joe Alvayero, MA, LPC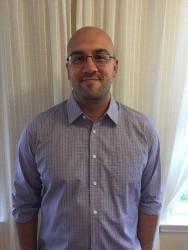 Joe earned a master's degree in Mental Health Counseling & Behavioral Medicine from Boston University School of Medicine after completing his undergraduate degree at State University of New York at Buffalo as a double major in Psychology and Sociology. Joe gained some of his initial clinical experience transferring Mental Skills Training techniques to Division 3 Athletes as a Sports Psychology Consultant. Thereafter Joe's clinical work moved to a different type of team, the family team, where he utilized the evidenced based Eco-Systemic Family Therapy Model to help families, couples and individuals successfully reach treatment goals.
A common thread across Joe's experience has been working with the specialized needs of children, teens and adults whose day to day lives are impacted by symptoms of anxiety and depression, loss of anger control, a traumatic or stressful event, grief and loss, attention deficit/hyperactivity, and/or overwhelming stress. Joe's eclectic and humanistic approach empowers the client to identify and capitalize on their strengths to overcome challenges and reach life's goals.
---
Meaghan Coneys, LCSW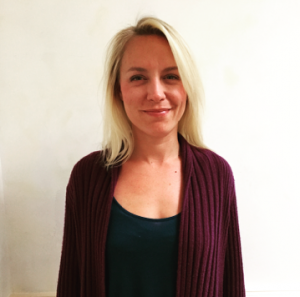 Meaghan Coneys, LCSW earned a Bachelor of Arts in Psychology from St. Catherine University, a Master's in Clinical Social Work from the University of Saint Thomas, and completed a two year post-graduate training program at the Institute of Contemporary Psychotherapy in New York City to receive a certificate in Psychodynamic Psychotherapy.
Meaghan has provided psychotherapy to adults, youth, and children using primarily a psychodynamic and relational lens, however also incorporating various modalities such as Cognitive Behavioral Therapy, Dialectical Behavioral Therapy, and Mindfulness. Meaghan has worked extensively with trauma, abuse, neglect, depression, anxiety, addiction, personality disorders, anger management, stress, sexuality, and relationship issues. Meaghan strongly believes that the relationship between the therapist and client is the primary factor to change and growth within the individual. Furthermore, she emphasizes importance on past and current relationships, believing that we are impacted and molded by our relationships with others. Meaghan maintains a strengths-based and humanistic approach to psychotherapy.
---
Team Thriveworks Philadelphia
1518 Walnut St., Suite 804
Philadelphia, PA 19102
---
Alan Goldberg, Ph.D.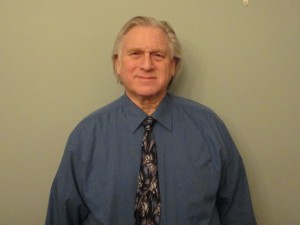 Dr. Alan Goldberg has been licensed as a psychologist, practicing in Pennsylvania since 1982. Trained at Antioch, Southwest, and Pennsylvania State Universities, he currently serves an adult population addressing issues that affect mood and overall adjustment and wellness.
His expertise also includes addressing the psychological factors in pain and chronic illness; ADHD coaching for adults; LGBT issues; general and specific relationship issues; and overall management of stress, anxiety, panic, and depression.
Dr. Goldberg describes his treatment philosophy as follows:
I believe that any effective client-therapist relationship requires an atmosphere of mutual respect and I see my own role in that relationship as that of a coach and mentor in exploring new and more effective ways of thinking, feeling and coping."
While utilizing a wide range of techniques, suited to each individual's needs, Dr. Goldberg draws heavily from cognitive-behavioral, rational-emotive, transactional analysis and positive psychology orientations.
---
Laura Keyser, Ph.D., LPC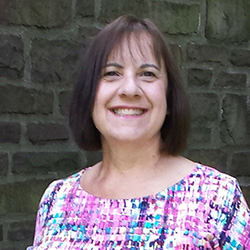 Laura Keyser says that counseling is about exploration, acceptance and transformation. Would you like to increase your feelings of happiness and life satisfaction? How about communicating better with your partner or your child? Maybe you are feeling stuck in your patterns of anxiety and depression. Do you want to explore your spirituality or heal from a history of childhood sexual abuse? What would it feel like to identify your challenges and increase your strengths as a resilient and hopeful person?
Laura has counseled individuals, children and families in a variety of settings for more than 15 years. She can help you explore your spirituality, and how you make meaning out of life's challenges. Cognitive behavioral therapy can be used to help you review and revise thoughts that may be getting in the way of your happiness.
Laura's training in sexual abuse healing can help you begin to experience freedom from those wounds. Exploring issues related to attachment theory can help improve your relationships with your partner or your children. A behavioral modification plan can help lower your stress level while improving your child's behaviors. You and your counselor (along with any other family members) can do this together in a non-judgmental environment that encourages you to explore, accept and transform your life.
---
Heidi Faust, LCSW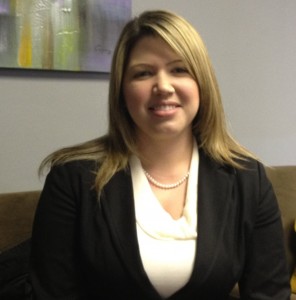 Heidi Faust LCSW earned a bachelor's degree in psychology from George Mason University and an master's degree from City University of New York. Heidi has extensive experience working with children, adolescents, adults, and families, as well as immigrant, minority and LGBTQ populations. Heidi also speaks conversational Spanish.
Heidi has provided psychotherapy for various issues, including depression, anxiety, panic attacks, phobias, trauma, grief, addiction/substance abuse, anger management, attention-deficit hyperactivity disorder, relationships, communication, careers and life transitions. In addition, Heidi has extensive training in the treatment of sexual abuse and trauma.
Heidi's therapeutic approach is eclectic."
She draws on principles from psychodynamic psychotherapy, cognitive behavior therapy (CBT) and humanistic-existential psychotherapy with a strong belief in utilizing supportive, strengths-based approaches.


---